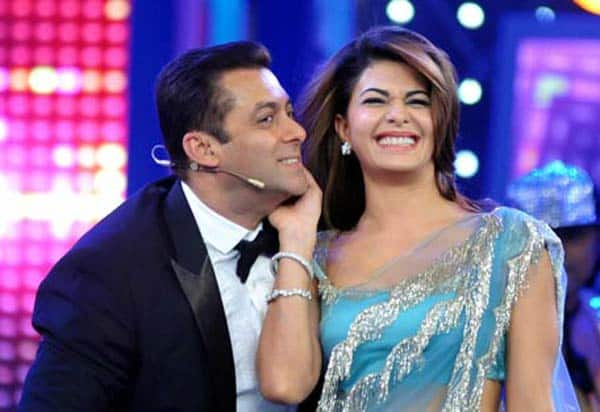 There's definitely something brewing between the Kick co-stars. Read on to find out the full scoop!
So we all know how Salman Khan and Jacqueline Fernandez have retained a special bond, ever since their last blockbuster film Kick. The two seem to have got along quite well and constantly venture out together for various outings. In fact, their latest getaway was the highly controversial Sri Lanka visit. Remember how Jacky defended Salman on the whole issue by tweeting about Sallu's good heart and generosity? It was really sweet of her!
However, apart from that, what raises our eyebrows even further this time is Sallu's 'promise' to this Sri Lankan beauty. Yes! In one of her recent interviews, Jacky herself made a confession stating that Salman has promised her something. What is it? Is it anything to do with the proposal? Well, yes! But before inclining it to any of those lovie dovie confessions, Jacky has stated this only in context to her next 'film proposal' with Salman!
On being asked if she has signed any more films with Salman, the Roy actress said, "No, not as yet, but he promised me something." Well, knowing how considerate Salman is about Jacky, we think this promise will soon come to play! Can't wait, right BollywoodGupshupers?